SPORTYCLOUD
MOBILE APP OF ALL SPORTSMEN!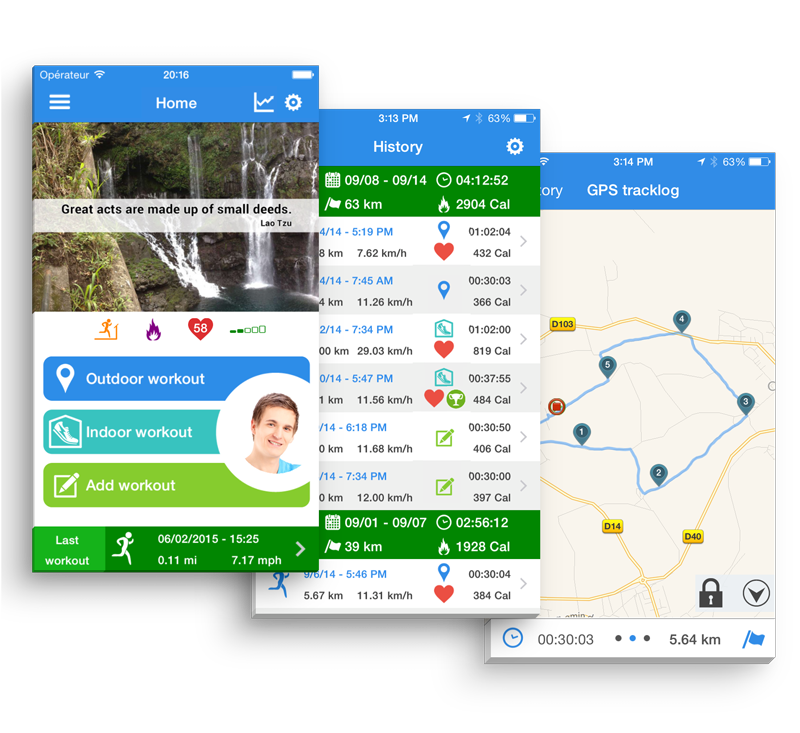 SportyCloud is an application designed for athletes who want to record, analyze and improve their performances.
SportyCloud fits both outdoor workouts with memorizing your GPS track, indoor and home workouts. With more than 30 different sports (running, cycling, weight training, gymnastics, swimming, football, tennis, zumba ...), it's your entire physical activity that you can track and analyze.
Share your sports workouts and let yourself be guided by the vocal coach, analyze your workouts and much more!